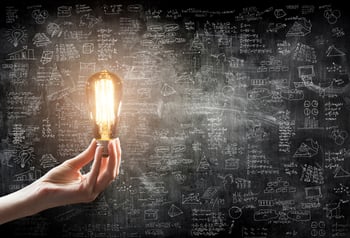 Small and medium-sized enterprises can be apprehensive when it comes to funding marketing communications initiatives.
Unlike tangible assets such as supplies, employees and technologies, intangible assets like marketing communications and branding tend to get the short end of the stick during the early stages of a business. What they don't realise is that developing your brand right from the very start has long-term effects on your business and its products.
What is branding?
Branding is all about creating a consistent, unique and recognisable name and mental image for your company and its product/service. Any business coach will tell you that it's what separates nameless, inconspicuous businesses from reliable household brands. Branding is about managing and developing how audiences perceive your company by using consistent and unique visual, audio and other sensory elements.
There are many reasons why branding is important in businesses. For starters, branding helps your consumers develop an affinity for your brand. It accomplishes this by creating a personality that reflects the image of your brand. Audiences resonate with consistent messages and stimuli that are parallel with their needs and aspirations.
Can your brand be trusted?
Trust can also be built up through branding. For example, would you trust a pharmaceutical company that doesn't have a consistent logo and a forgettable brand name? Of course not. Consumers settle for established names, familiar color schemes, memorable logos and brands that have consistent and public images.
Branding helps your brand transcend the perception that your product is just a commodity. By humanising your brand and telling stories that your audience can relate to, you establish a connection. The stronger that bond, the more loyal your audience becomes to your brand.
Is your message consistent?
A consistent image can help create a more focused company and aligned employees. Every point of contact between your company and your consumers becomes your brand. Managing and creating an image becomes part of what your company stands for. If your company is focused on delivering the best possible customer care to your customers, your employees become compelled to act upon that image. Lose sight and veer away from that image and you lose your customers.
Is your brand differentiated?
Finally, your branding differentiates you from your competitors. From the fonts you use and the images you choose, to the tone of your content and the product packaging you use, minute details add up to create what your business is all about as a whole.
In the long run, your business won't last long if it fails to create an image that your audience can trust and relate to. Marketing experts can't help you sell your business if they don't know which aspects of your business reach out to your consumers. By investing in branding early on, SMEs can easily find their market and build up a mutually beneficial relationship for both parties.
One of our clients had problems with marketing and other aspects of their business. Find out how myCEO helped them solve problem areas in the five pillars of their business. Download our case study for FREE.