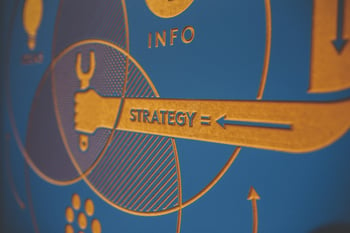 As SMEs grow, it's not uncommon for them to lose a bit of momentum on the marketing side of things. In between catering to a larger audience, focusing on other aspects of the business and other growing pains, it's easy to forget that marketing needs constant attention in the face of pressure and other more prominent issues at hand.
When you're finally stabilising in terms of the other pillars in your business, you look back to a marketing strategy that no longer caters to your business in its present state. What do you do? Before calling on a marketing expert to create a new one, analyse your current strategy and find out if tweaks and improvements can be done to make it catch up to your company's growth.
Let us be your business coach in reinvigorating your marketing strategy by following these simple steps in jumpstarting your marketing initiative and streamlining it to meet the demands of the market.
Find out what still works and why it works in your current strategy.
Businesses are often quick to abandon their old marketing strategy in favor of a new one -- a mistake that sometimes make the brand lose what made it distinctive and lovable in the first place. Before dreaming up of new ways to reach out to your audience, audit your previous and current efforts first.
What are the distinctive elements that need to be retained? How has your business evolved when you last worked on your marketing strategy? To answer these questions, conduct a market research with the goal of finding out what worked on your audience. Evaluate your current state before taking your next steps.
Understand what an effective marketing strategy is like.
Before figuring out where you want to go with your marketing strategy, look at the industry you are in and get a baseline on what an effective marketing strategy is like. Set realistic, contextualised goals in mapping out what you want to accomplish. Figure out what metrics you can use and monitor to understand how your company is doing.
For instance, how are you going to correlate your marketing performance to your sales performance? How do you evaluate your marketing collaterals? How do you know if you're still on track? Are you aiming for cost efficiency, market penetration, long-term brand development or a hybrid of these characteristics and more?
Redesign your strategy with your brand and audience in mind.
From your big idea and message to your design and channel/platform, every single facet of your marketing strategy should be designed with your brand and target market in mind. Strike the balance between what is representative of your company and what is appealing for your audience. Create messages that resonate while remaining simple and easily understandable. Use platforms and marketing channels that your target audience prefers while staying true to your brand's message.
Think long-term.
Your marketing strategy should be designed to be current yet consistent with your goals for the long term. Don't expect your initiatives to work instantly. Instead of trying to generate hype and transient fame, aim to engage and fascinate your audience.

Need more help in developing your marketing strategy? Book a free, no-obligation consultation from our business experts and find out what you can do to improve your marketing and other important pillars of your business.