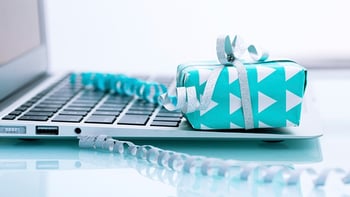 To a certain extent, business IS personal.
Like your other personal relationships, corporate relationships with business partners, clients, employees, bosses, co-entrepreneurs and prospective clients are strengthened by establishing rapport and genuine friendship. Ask any human resource manager and they'll agree. While there are many ways for you to reach out and develop a healthy corporate relationship through bonding activities and trade events, gift giving helps to show in a very tangible way your respect for your work associates and the people you do business with.
Remember too that any gift to your professional network is a reflection of your brand values, so it's worth giving the matter some serious consideration. Here are some thought-starters.
Charity Gifts
What do you give to people who have it all? Give a gift that money can't buy. Donate on their behalf. Charity gifts are thoughtful and inspiring gifts for your business partners and clients. Truly meaningful gifts impact the lives of the gift recipient, giver and the people around them. When choosing charity gifts, try to personalise and choose organisations that your recipient passionately supports. Donate to reputable non-profit organisations such as ChildFund, UNICEF, The Salvation Army or a local charity.
Liven Up Their Office Space
Small plants like bonsai and closed system terrariums are unique and memorable gifts for your business acquaintances. These low-maintenance organisms help liven up desks and office spaces without being too much of a hassle.
The Gift of Health
With their busy lifestyles and hectic schedules, your friends and acquaintances might need a little help in the personal health and wellness department. Show that you really care by giving gifts that can help promote a healthy, happy life. Aside from gym subscriptions, giving gifts that concern other aspects of health and wellness, like spas and health food subscriptions, are perfect gifts for business acquaintances.
A Bottle of Wine
Yes, it's a classic stand-by, but a good quality bottle of wine or spirits is always a winner. Choose wine from the Hunter Valley or a wine region near you, spice it up with a personalised note (and maybe a gentle reminder against drinking and driving) and you're good. A classy, elegant and simple solution for a busy entrepreneur.
Personalised and Contextualised
The best gifts come from true thoughtfulness and genuine camaraderie. Give your client, employee or business partner a gift that's aligned with their business, their needs, hobbies, interests and personal preferences. Dig deep and think of your acquaintances. You hold the key to finding the best possible gifts (since you personally know them and understand their needs and aspirations). Sometimes, even personal letters or simple cards will do.
Cliche as it might sound, it's the thought that counts, right?
Are you ready to take your business to the next level? Download our FREE Ebook on Human Resources Guide for SMEs and unveil the aspects of your business that need a little more work. Find out what you need to improve and capitalise on to reach your business goals.