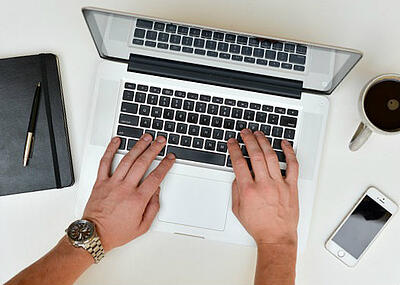 Do you always feel like you're pressed for time when it comes to meeting quotas and deadlines? Have you ever wished that there were a better way of organising your accounts and reports, and communicating with your employees without any delay?
Successful businesses nowadays are able to solve most of these age-old challenges without having to hire additional personnel, just by using software designed for handling different aspects of businesses.
Cloud accounting reduces worries and risks in financial management, since a hefty amount of information is secured in cloud servers. As a result, business owners won't have to pay a huge sum of money and go through the tedious process of installing accounting software individually on each computer. QuickBooks Online, a cloud accounting product, is widely favoured by users for its simplicity. Accomplishing tasks such as billing a client or filing books will only take a click or two. QuickBooks Online even gives discounts, such as 15-30% off their regular pricing.
An alternative to Quickbooks, Xero also has the usual perks that come with cloud accounting: increasing collaboration between employees and clients, securing financial data through cloud servers, multi-platform support, and other benefits, all for just a minimal fee per month. Even though Xero is still relatively new in the Aussie market, it already supports over 109,000 Australian organisations and SMBs, which certifies its effectiveness.
Skype's versatility is what makes it a primary choice for collaboration in business: it allows video calls, mobile calls, and instant messaging. You can also communicate with your contacts wherever they are, because Skype supports PCs, Macs, tablets, smart TVs, smartphones and even telephones. You can easily have online conferences through group video calls, typically at no cost. Moreover, Skype lets you call regular telephone numbers worldwide for a lower price, enabling you to reach even non-Skype users.
Never lose important information and concepts for business! Jot them down on Evernote, an app to keep your notes all in one place and accessible from any device. Collect your ideas with Evernote's web clipper extension, which allows you to save snippets from online articles, websites, typed notes, and snapshots from your portable device (tablet or smartphone), available for viewing later. The bookmarking function allows you to search for words in your saved notes. Evernote also uses cloud technology, ensuring that your notes are safe from being stolen or leaked online.
The powerhouse for online productivity, the all-new version of Google Drive has merged with the other Google office suite apps (such as Docs and Sheets), which means you can now create and edit documents, presentations, forms and spreadsheets from any supported device (ranging from computers to tablets). The best thing about this is that the files, along with the changes you make, are automatically saved in your drive, so you can access and download the file anywhere with a working internet connection. This sweet package is nicely sealed with a free 15GB of storage given to Drive users.
Beat deadlines and accomplish your projects hassle-free with Basecamp. You can create and share project timelines and to-do lists, as well as start discussion boards where you can share files with your team members. You can even select who can see your lists and discussions, which is useful for internal communications and file revisions. Basecamp also sends updates via e-mail: the summary of the project status, comments on a file or notifications of discussion replies to keep you up to date with your projects' development. Its project-tracking functionalities are indispensable for any business. Lastly, Basecamp guarantees that you only pay for what you need by charging fees depending on the number of projects managed.
Make sure that your business won't get left behind by taking advantage of these useful applications. Download our free case study to get an in-depth look on how we help business owners overcome obstacles and meet their goals on time.
References:
http://humanresources.about.com/od/recruiting/a/recruiting_plan.htm
http://www.pcworld.com/article/150091/best_business_software.html?page=2
http://www.forbes.com/sites/ilyapozin/2012/05/29/10-brilliant-apps-small-businesses-should-use/
http://www.verticalresponse.com/blog/6-time-saving-business-tools-to-help-you-get-organized/