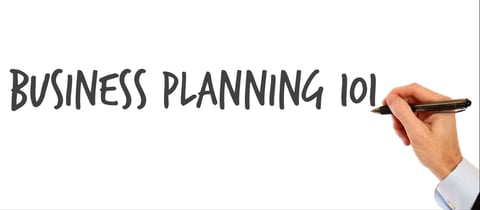 Your business's operational plan describes how your business will be structured. It indicates the strategies you will use to realise all the plans and objectives you have set for your business. In other words, it is your business's execution strategy in written form.
Your operational plan should include:
Specific goals of each team, section or department

Actionable strategies required to achieve set goals

Specific resources required to meet the goals (human resources, physical resources, budget)

A forecast regarding how long the achievement of goals might take
If your operational business plan will be used externally, be it by investors, partners, business coaches or clients, you would have to address these key components as well:
Business Location – details about business location: advantages and disadvantages of the area and information on the status of ownership

Supply and Inventory Management

Production and Distribution – Starting your own business is exciting, but it can be quite overwhelming as well. This is especially so if you're a first-time business owner.

Business coaches and advisors can attest to the fact that most business owners have the tendency to deviate from the initial objectives they have laid out when they were first setting up their business. That's why it's important to have what we call a business plan.

Business plans provide you with a set of guidelines that help you avoid compromising growth and missing out on opportunities by keeping you focused on the goals that are crucial to achieving success. However, it is important to note the significance of developing a business plan that is not only realistic but also focused on operations—the very core of business processes.
Why your business needs an operational business plan
An operational business plan is a written account of your detailed plan for your business. It is focused on providing a clear picture of how all parts of your team are to contribute to the business's strategic and actionable plans. Committing all your plans into writing allows you to channel your resources and focus easier. With a business plan, you can easily identify your priorities and ensure that your decisions are always aimed at realising these set objectives. It can also be used as your business's own benchmark for measuring its progress towards achieving goals.
What makes up your operational business plan
ls on major stages of production, types of products, distribution and selling process, market analysis and quality control methods

Organisation – professional descriptions of your team members and their designated responsibilities, possible future positions you intend to open
Your operational business plan provides positive influence on all areas of your enterprise. It sets your goals and priorities in place and helps you develop strategies that can drive your business to achieving your main objectives and goals. Operational plans are what your business needs in order to ensure that all areas of the business are being targeted in a constructive way.
Operational plans are essential to your management strategy because they remind you of what you intend to achieve for your business, as well as how and when you intend to achieve them. They keep you and your business on track. Remember that your operational business plan's main focus is to map out your strategy and action plan. At the same time, its secondary purpose is to be used as a reference in order to allow you to assess your business's status.
To help you better determine how your business is doing and how you can improve or make up for what it is lacking, you can take our TRUST Assessment test. You can also get in touch with our team of experts and professionals at myCEO to discuss your business concerns and queries.