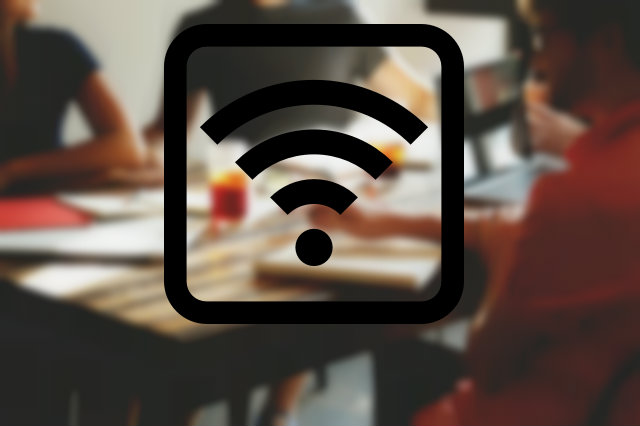 It comes as no surprise that Wi-Fi connectivity is one of the biggest motivators for customers and clients to stay in particular establishments. Thus, small businesses, seeing this as a marketing strategy, have started to offer free Wi-Fi in order to attract an increasing number of customers.
However, management consultants are saying that this strategy might not be as effective for certain small businesses. According to studies and surveys, not all small businesses benefit by offering free Wi-Fi to customers. Those that do, on the other hand, have been reaping these positive survey results:
Most (new) customers prefer free Wi-Fi to free sweets, magazines or water.

55% of small businesses have seen significant increase in sales with the help of free Wi-Fi.

80% of small businesses believe that Wi-Fi makes it easier for customers to wait patiently.

66% of small businesses have reported that free Wi-Fi helps acquire repeat customers.
What you need to take note of is your business's identity and main objectives. Is offering free Wi-Fi relevant to your business's marketing strategy? If it is your purpose to encourage customers to spend more time in your business establishment, then offering free Wi-Fi might be a really good idea. Restaurants and coffee shops are usually some of the businesses that benefit the most from free Wi-Fi offerings. When free and fast Wi-Fi is within reach of customers, they tend to order more items—this, in turn, means more sales for your business.
Hindrances and drawbacks also come in various forms. The most pressing ones are customers occupying valuable space while paying little or even nothing just so they can enjoy the privilege of free Wi-Fi and the actual cost of offering free Wi-Fi—and what it can do to your business's bottom line.
While initial setup for your establishment's Wi-Fi network is relatively inexpensive, ongoing maintenance and technical support can add significant costs. This can lead to a lack of reliable Wi-Fi access for your patrons. Wi-Fi problems like this can spark a number of customer complaints and a customer service fallout.
Make sure that the benefits free Wi-Fi will prove to outweigh the costs of providing it far enough.
If free Wi-Fi is not an option despite Wi-Fi being important to your marketing strategy, you can consider charging customers for Wi-Fi access. You can give paying customers access to the internet for a certain amount of time.
Ultimately, what's important is that you continuously enhance brand marketing and customer service while increasing sales when making decisions such as offering free Wi-Fi to customers.
To learn more about business management and growth, you can download our free e-book. You can also contact myCEO to receive expert advice from business advisers on free Wi-Fi offering concerns. We are also more than willing to discuss with you any of your business concerns.