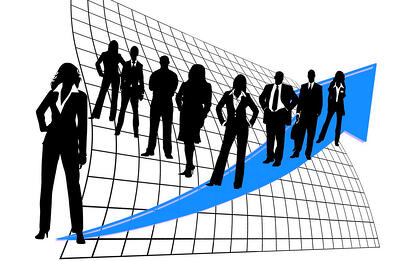 Many small business owners start ventures by focusing on what they are able to do best and leveraging this against what existing businesses already have.
This commitment to creativity and innovation is what characterises the entrepreneurial culture best; people making professional use of what they excel at, in ways that are strategically aligned with their brand or product.
At a certain point, however, a business's growth does push its owners out of their comfort zones and onto ever-changing needs and responsibilities. The initial way for these owners to respond to the situation is by extending their control over each area the best way they can, but there can be rigid limits to how much an owner can personally contribute to getting their business to the next level.
The do-all approach
While it is not impossible for owners to grow into the position of managing a larger business, it is often a frustrating journey to make. Not all business owners are able to develop the kind of skills needed to run their business while staying on top of their usual work routine. Moreover, this approach is one that has proven to be more costly for small businesses in terms of time, effort, and money because:
The amount of expertise you offer could still be insufficient or unsustainable given the level you want to take your business to.

Businesses with unfocused leaders can fall into crisis quickly.

Saving money by not investing in the right business help ultimately leads to missing more opportunities on the money-making front.
Sadly, some business owners feel limited to taking this approach because of the pressure to allocate limited resources wisely. In order to consider hiring a new CEO, they would need to have a budget for the recruitment process, a payroll budget, a network of known professionals who are available for the position, and so on. The truth is, there is no guarantee that your business will experience growth under any particular professional, regardless of how much experience they have in your particular industry.
If this isn't the kind of investment your business is prepared to make, are there other viable options for you to consider?
The alternative: a virtual CEO
A virtual CEO is a professional who provides the same services that an in-house CEO does. However, a virtual CEO is involved in your business on a needs basis rather than a full-time basis. Small businesses can greatly benefit from hiring a virtual CEO precisely because the same expertise and commitment they need from a practiced individual becomes available to them with less risk involved:
Working with a virtual CEO, as opposed to a full-time employee, allows you to adjust the services you require from them according to what your needs are.

Because the virtual CEO is experienced in partnering with other business leaders, you gain access to their high levels of experience and significant connections.

The perspective that a virtual CEO provides is independent enough from the influence of office hierarchies, and can be just the kind of help you need.

Using a virtual service increases the efficiency of service delivery for both parties.
The myCEO service works with you hand-in-hand in getting your business to reach its goals. We can be your business partner in becoming the best by doing what we know best. Take this free Trust Assessment to learn more about what aspects of your business myCEO can help with.