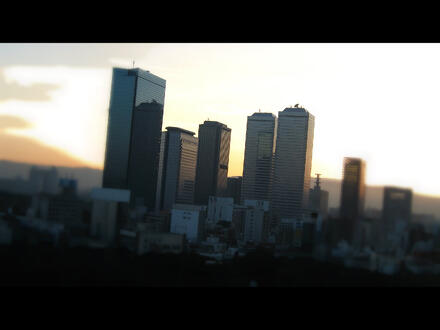 Operations is only one of the five pillars of business, but it takes quite a lot of people for it to function well. Managing this area can be a challenge even when business owners feel confident about their ability to keep up with it. With a wide variety of responsibilities throughout the production line and a limited number of resources to handle them, you're always bound to have operational gaps to improve on or optimise.
Finding a tech solution
Digitising aspects of business may be one of today's top trends for small businesses, but the idea of introducing new software as an operations management solution is something many businesses have been doing since they first became available. The difference between then and now is that large companies aren't the only clients these solutions are being developed for in recent times. Many kinds of software and applications are now designed to be easier to deploy and customise in an SME setting.
If your operations strategy calls for it, operations management software can be a great tool to refocus or integrate your systems. Aim for improving your data centers, staff workload, and overall productivity using this kind of technology.
Prioritise implementation
Executing your strategy is probably where you'll encounter snags when introducing a new operations management software. Here are some things you should take note of to utilise your new tools well and implement them in line with your plans.
It's common for business owners to prioritise particular concerns over others, especially while their company is growing. Even with a full schedule, make it a point to focus on implementing your new business software. Going through the process of installing it is merely the first step towards getting operational results. Make the implementation one of your first priorities to get the most out of your business solution and avoid any stalling.
Appoint a team member or person to rely on.
Of course, introducing new software may be a task better suited to your team than you. Delegating the responsibility of overseeing can be effective if you have the right operations manager to work with. This person will be your main contact when it comes to ensuring your goals are being met, so make sure he or she is up to the task with these five skills.
Two words: learning curve. You may not be seeing the results you want because your staff needs more time to get used to your tech solution. Consider speeding up the process with office hours allocated solely for training or adjusting your timelines to give them more leeway. It also makes sense to train key members in more than the basics if your software comes with advanced functionalities (you never know if you'll need them down the road).
This point rounds in on being too selective with the data you import into the software. Consider the differences between how much your old systems delivered in reports and how much potential your new software has to lend new insight. Depending on the capabilities of your tech, your historical data can be windows to trends you never even spotted before.
Don't forget to see how well your business is running after starting with your new tech. Knowing whether the solution is something you'll want to retain relies on keeping track of your performance and productivity metrics.
Business process improvement requires owners to dive into unfamiliar territory in order to produce the kind of growth they need for their company. Keep this in mind especially if you find yourself out of your comfort zone during the first two to three months of implementation.
To learn more about introducing customised solutions to your business, download our case study. MyCEO goes beyond providing business help and commits to becoming your trusted business partner instead.