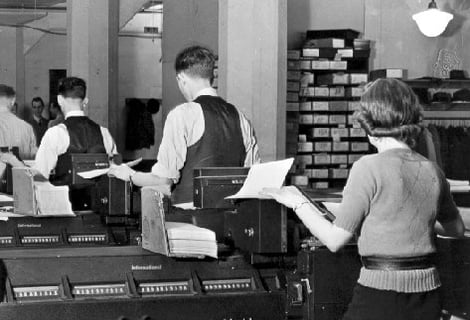 Almost every ambitious business owner will reach a point where they feel they've outgrown the capabilities of their accountant. Time for a change. But accountants just crunch numbers, right? Spreadsheets, financials, tax returns, BAS …all that stuff. There are plenty of them out there and they all seem pretty much the same. How hard can it be to find a new one?
If that's your view of accounting and your current business coach hasn't set you straight yet, it might to be time to rethink your ideas (and your business coach!).
Every industry has its stereotypes and accounting is no exception. Mention accounting and the first response from most people is that accountants are detail-obsessed, boring bean counters. Ouch! However, stereotypes are generally based on historical perceptions which more often than not don't reflect contemporary reality. That's certainly the case with accounting.
Like countless industries and professions, accounting has undergone some dramatic changes over the past few years as a result of the digital revolution. Good accounting firms have embraced those changes and have re-positioned their service offerings to reflect the new reality that now, more than ever, your accountant should be one of your most valued and trusted business advisors.
Technology takes care of the number crunching; a great accountant looks behind those numbers to reveal powerful insights that will drive the success of your business.
So how do you get a great accountant on your side?
Here are five key areas you should consider with choosing a new accountant.
Experience
Has the firm been around long enough to have a deep understanding of the highs and lows of the economic and business cycles? What level of experience do the Partners and senior staff have?
Values
Is the firm well regarded in the community? Do they have solid, professional reputation? Do you feel that their values align with yours?
Empathy
Do they understand your industry? Do they take the time to understand you, your goals and ambitions? Do they feel like the right 'fit' for you and your business?
Communication
Do they keep you in the loop? Do they respond to your queries in a timely manner? Do they communicate with you in a clear, transparent way?
Service
Does the firm provide a range of services that cover every aspect of your business and personal financial needs?
The relationship between a business owner and their accountant is a vital one. But not all accountants are the same, so do your homework before you make this important business decision.
For more business tips and other ways to improve your business, get our free eBook on the Five Pillars of Business.