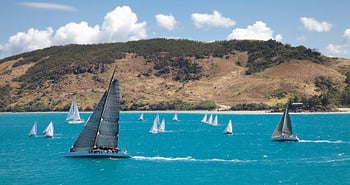 Entrepreneurs need a break too. This holiday season, take the time to revitalise your body and refresh your mind as you take on new challenges in 2016. While work never ends, any management consultant knows that taking a break can boost productivity, jumpstart creativity, test your business processes and promote work-life balance within your company.
While going on a holiday trip out of the country is always an option, Australia has plenty of magnificent destinations and hidden gems that deserve to be considered. We came up with a list of perfect summer getaways for entrepreneurs this holiday season.
Blue Mountains
At some point in their lives, every Australian should visit the Blue Mountains. Just two hours from Sydney, there's plenty to do here from hiking and bushwalking to exploring picturesque villages like Leura, Faulconbridge, Springwood and Wentworth Falls . Steeped in colonial history, this is a great place to reconnect with Australia's past. Even entrepreneurs need to take a break and what better way to revitalise your body and rejuvenate the mind than to reconnect with nature, breathe in the fresh mountain air and take in the breathtaking views.
Bedarra Island
For entrepreneurs who want a luxurious summer vacation, Bedarra Island is a privately owned island with an eight-villa luxury resort. Perfect for romantic getaways and private vacations, the island's pristine sandy beaches offer the promise of instant relaxation. Thanks to its tropical rain forest and unique location in the Great Barrier Reef, the island is also home to a diverse collection of native plants and animals: from dugongs and sea turtles to a wide variety of small mammals, reptiles and birds. If you value your privacy and don't mind paying a premium for luxurious comfort, Bedarra Island is the best summer destination for you.
Hamilton Island
Located at the Whitsunday Islands in Queensland, Hamilton Island is ideal for entrepreneurs who want to spoil themselves this holiday season. With its countless comforts, amenities and facilities, it's a lavish way of spending the holidays doing everything (or nothing). Go for a nautical adventure on a yacht, tee off in the expansive golf course with friends and family, spend a few luxurious hours in the spa, or scuba dive/snorkel and experience the beauty of the Great Barrier Reef. You'll never run out of things to do on and around Hamilton Island.
Lord Howe Island
A small island in the Tasman Sea (in between Australia and New Zealand), Lord Howe Island is a wonderful place to view the wildlife and be one with nature. With its rustic, small island charm, this UNESCO World Heritage Site is a biologically diverse and government protected region. Because of that, only 400 visitors are allowed to visit at any given time, making the island an uncongested holiday destination. Activities such as snorkeling, scuba diving, golf, lawn bowling, tennis, fishing, yachting and windsurfing are some of the things you can do as you live unplugged and take a break from the stress of work.
Uluru
Set in the dead centre of Australia, iconic Uluru is a must-see destination. .
Take in the breathtaking spectacle of Ayers Rock; visit the Uluru Cultural Centre to learn all about the park, activities and Aboriginal culture; get your adrenaline pumping and view the outback landscape from above with a skydive or helicopter ride . Hop on a Camel and view the rock from a different perspective . Walk or cycle the entire 10.6km circuit and see Ayers Rock from every angle.. Enjoy a picnic by the sunset viewing area, and watch the ever changing colours of the Olgas as the sun goes down. We guarantee this in one holiday that will stay with you forever.
Is your operations streamlined for optimum efficiency? Download our FREE eBook, The Operations Pillar and find out what aspects of your day-to-day operations need a little tune-up.