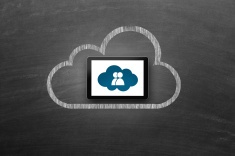 Challenges should always be anticipated in running any kind of business. With the varying economic situation, changing markets and fast-evolving consumer trends, small businesses are most often the first hit by these changes and the challenges they bring.
Your business doesn't have to be left behind or trampled by the crushing weight of these situations; the technology is there to help address issues that can paralyse your business. Here are some more of the technology trends and tools that you can adapt this year for your business operations to run more efficiently:
Cloud Storage
The phrase "up in the clouds" has become literal with all kinds of data stored in the Cloud. You can have data syncing, mobility and backup at the drop of a hat and access them across multiple data and locations. Having a sound data backup strategy can save you from data loss that may bring big repercussions to your finance and security.
Communication Tools
Communicating easily and effectively with both your employees and customers can solve many workflow and customer issues. With your employees, you can use communication tools such as Skype for Business and Google Hangouts. With your customers, you can establish an online presence by utilising various social media platforms for product/service promotions while addressing concerns in real-time.
Project Management Systems
A dynamic business calls for integrated systems for increased efficiency and productivity, and online project management systems can host multiple projects, campaigns and clients, complete with task organiser and calendar functions that you and your employees can utilise. Being online, you don't have to do live, personal meetings, as this can also serve as your communication channel - perfect for when you are on personal or business trips.
Task Automation
End the need for doing manual and tedious tasks with automation. For example, if you have an online store and rely on newsletters and/or email campaigns to boost product interest and recall, overhaul your subscription list through a customer relationship management tool (insert hyperlink of blog #2) and build email templates for you to send to new and existing customers.
Corporate Accounting Software
Financial control is redefined with a software that can keep track of your finances and transactions, pull up reports and manage both your Accounts Payable and Accounts Receivable. You can also create invoices and schedule monthly payments and transfers, which all help you avoid penalties if there are any for late payments. Lastly, these kinds of software are programmed to be user-friendly so you and your team can easily learn the basics.
Embrace technology to meet the rigorous demands of running your business. With your operations streamlined via these tools and managed IT systems, you can now focus on developing strategies to expand your business.
Cutcher & Neale's myCEO Service aims to drive all aspects of a business towards achieving their vision through an internationally recognised systematic process. If you need accounting and tax advice, contact us and know exactly how we can help you.