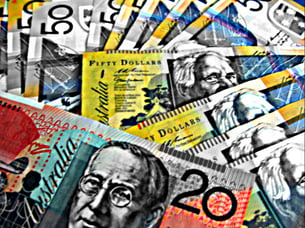 The statement "Cash is king" is not an oft-repeated saying for nothing. All types of entrepreneurs have come to realise—whether through the easy way or the hard way—that without efficient cash flow management, a business can't survive, much less prosper.
However, despite the fact that this has been proven multiple times, most businesses still struggle with it.
By focusing on the amount and frequency of money flowing in and out of your business, you will surely see improvement in business processes and operations. Drive your business to growth and success by improving your cash flow with these 5 easy tips:
Know your business's cash flow
Coming up with a cash flow forecast can provide you with an eagle's eye view of your business cash position in the coming weeks.
However, should this process prove to be much too complex for you, you may want to consider seeking the assistance of a business process improvement expert and an accountant. Analyse your financial data to allow your history to help you make small changes that will eventually have a huge impact on your cash flow.
Manage your collection process
Boost your cash flow by shortening your receivables. Consider issuing your invoices as soon as you've delivered a product or service.
Avoid delays in payments by making sure that the invoice includes all the relevant details and information that your client will need. It is important to have your clients and customers know your business's collection process before any transaction is made.
You can even opt to venture into the world of online invoicing. These software allow you to see if the invoices you have sent have been viewed by the receiver. You can also send out invoices while you are on the road using a mobile device. Through automated bank feeds, you can also monitor the collection process more efficiently.
Understand that in business, time is money!
Set up a business line of credit
In case of emergencies, a line of credit at your bank can save your business from bankruptcy or liquidation. Arrange a loan facility with your bank. Being able to borrow money for sudden expenses in times of a cash flow squeeze can drive your business to continuous operations.
Negotiate with your suppliers
In the case of a struggle to meet some bills because of payment delays, it pays to keep in contact with your suppliers. A little transparency will help your business build a strong partnership with your suppliers.
Your suppliers can offer payment terms that allow you to delay payments for a certain period of time—until you receive full payments from your own customers.
Your business can even try its hand at consignment - selling the goods of a partner without having your money wrapped up in inventory. This process helps in increasing your product offers without the need to invest in inventory.
Get expert advice
Having someone knowledgeable in finance, accounting and business process improvement can work wonders, not only on your cash flow, but also on your business in general.
Professional help can ensure that your business's financial transactions are all studied and organised methodically. These experts can also provide you with a specialised set of strategies and packages meant to improve your business cash flow.
These are only some of the basics of improving your cash flow. With expert advice, you can assess whether these are enough or if you still need to develop more tactics that can benefit your business.
Take our TRUST Assessment to find out what your business specifically needs to boost its cash flow. You can also get in touch with myCEO now to discuss any of your cash flow and business process improvement issues and queries.