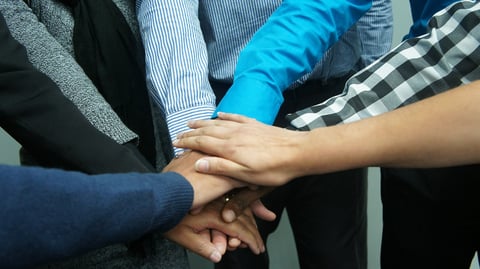 Entrepreneurs should recognise that sales is a harsh and fast-paced struggle to stay above water. No matter how experienced and effective your sales team might be, what works now might not work tomorrow, especially when it comes to consumers and their ever-changing preferences and buying habits.
Any management consultant worth his/her salt can testify that, in revitalising your sales team, you must first see the challenges of the job by walking in their shoes. Once you understand their challenges, create processes and internal goals that are actionable and realistically attainable for them.
Help your sales team keep their heads in the game by following these core principles in pushing them to reach their potential.
Establish clear and specific goals.
Experienced people in your team might be adept at finding their own pace, but that shouldn't stop you from clarifying what is expected from them. Create actionable guidelines and targets for your team to reach. Clear goals help your sales force to track their daily progress and teach them how to adjust.
Take advantage of new technologies.
There are many Customer Relationship Management (CRM) software programs available in the market that can digitise processes and make it easier for your team to deal with, assist and close customers. Jump onto the innovation bandwagon and your sales team will be grateful for it.


Focus on creating relationships with customers.
Great customer service require genuine concern. Constantly remind your sales team to treat your customers as people they need to assist and please and not just targets to reach their sales quota. Humanise the selling process by building genuine rapport and allowing them to get up close and professionally personal with their clients.
Don't micromanage your sales team.
In fact, don't micromanage every aspect of your business. Planning, training and coaching your sales team are effective in keeping them focused on their goals. Micromanaging adds nothing but pressure. Instead, give them daily goals that help track their progress (calls and follow-ups per day, number of sales made per day, site visits, etc.).
Create a culture of collaboration, not competition.
Sales should never be just about the quota and incentives. Create a culture that helps your sales team work together instead of pitting them against each other. Start by aligning goals and showing them how vital their role is to the company. Setting unified and team goals can also help foster partnerships and team spirit.
Don't hope for the best -- plan for the best.
Forecasting doesn't just apply to your business financial state. Sales is a product of strategy, flexibility and customer service. Forecast and anticipate trends in sales beforehand and plan what actions you can take to adjust and come out on top.
Monitor your progress and evaluate your processes
Previous sales opportunities (and shortcomings) can be used to analyse and evaluate your sales team's progress. Make case studies about previous sales experiences in your business to get better at serving customers in the future. Create and review internal processes to get better results.

Your sales team is under a lot of pressure to fulfil their role in the company. Make it easier for them to do their job by thinking of ways to create a culture that helps them grow professionally and gives them opportunities to shine.
Ready to find out what aspects of your business needs work and how myCEO can help you? Get a FREE TRUST Assessment and find out how to take your business to the next level.