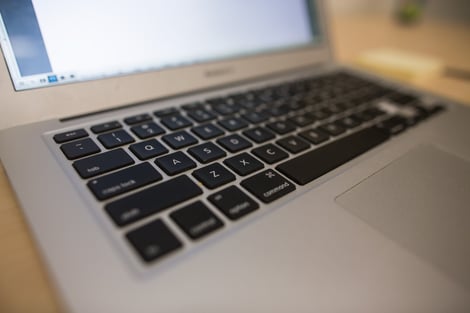 Social media is a huge boon for small businesses, as it levels the playing field when it comes to business marketing. Aside from providing fast and asynchronous communication between a business and its audience, social media can also help promote an enterprise because of its reach.
To a certain extent, digital marketing is less about how much money you spend on it, and more about the content you create and share, as well as your relationship and interaction with your audience. In fact, many business coaches and marketing experts will tell you that it's entirely possible for a small business to not spend a single cent while still reaping the rewards of social media marketing; all you need to do is to think strategically and be genuinely engaging in your efforts.
These days, using social media for your business is the norm and not an option. Why miss out on the opportunity to hear from your customers and promote your business? Check out these tips on marketing your business through social media.
Plan your social media marketing presence.
Don't just dive in without proper planning. Before marketing through social media, cover the basics:
Identify your target audience

Brainstorm the kind of content you'll share/create for the profile

Define the tone/persona that suits your branding

Create SOPs for interacting and dealing with your customers/audience
Never consider hacks, paid followers or paid likes.
Blackhat social media tricks should be avoided at all costs. Aside from the potential damage to your reputation, tricks like these never really pay off in the long run. Be patient in building your social media following.
Keep current.
Know when and how to properly jump onto trends. Being timely and staying relevant can help boost audience interaction. However, stay focused on your branding and don't just blindly latch on to every trend. Find out what applies to your brand and avoid offending other people.
Use Twitter to improve customer service.
Twitter is a great way to reach out to your audience. Social listening involves monitoring how people talk about your brand/business. Whenever applicable and proper, try to jump in and be of service to your audience, or try to help them with their concerns regarding your products.
Focus on engaging your followers and not just having more followers.
For small businesses, numbers are not important. Remember: You're on social media to be more available for your consumers. While having many followers might sound great, it's better to have followers who actually care about the brand and what it has to say. Focus on your proximity or target audience and establish an engaging and interactive community.
Share content.
The various social media platforms can be used to promote your company's other social media accounts by sharing content. For instance, use Instagram for photos, YouTube for videos, Facebook for images/multimedia content and Twitter for content/quotes. Audience and other businesses won't mind if you share their content, as long as the content is still relevant to your brand and doesn't step on other people's toes. Content ensures that your audience are engaged and helps keep your brand top-of-mind.
Monitor your social media efforts.
Social media efforts should constantly be evaluated and modified to suit your audience and your brand's message. Use relevant metrics to find out what works and what doesn't.

Social media is a great opportunity to find and reach out to your audience. By keeping these tips in mind, you can push your small enterprise to greater heights and provide quality customer service to your audience.
Want to know how we helped one of our previous clients in improving the five pillars of their business? Download myCEO's case study about their business for FREE.