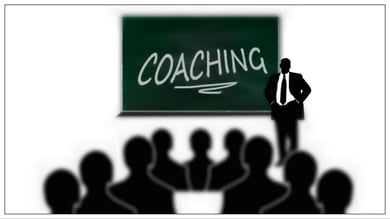 Running a business is hard work in itself; but when intimate relationships enter the picture, imagine how much more hard work that entails.
Business coaches argue that when family-owned small businesses do not follow a formal management structure, business growth and profitability is inhibited. Every single time family interests get in the way of business operations and processes, the business's shot at reaching its true potential is restricted. It also gravely affects conflict resolution.
On your end, you can incorporate these 3 basic tips on managing a small business with the family to at least keep the issues at bay, if you can't eradicate them yourself:
Leave work issues at work and home issues at home
It is important to remember that business concerns are precisely what they are, 'business issues'. They do not concern family dynamics. Be careful not to confuse family decisions with business decisions. It is also important not to meet family needs with business resources.
Know how to properly and openly establish healthy boundaries between family and business.
Develop clearly assigned roles
Have clearly assigned roles for each family member—and make sure that everyone respects each role. This helps you avoid taking anyone for granted. No one is over-worked or under-utilised. Their specific roles and responsibilities have to be clearly spelled out. Establish each person's title, job description and compensation.
According to accredited business coaches, family businesses are more successful when they implement a systematic and customised set of employment principles at the very start of business's life. Be aware of your treatment for staff members that are part of your family and for those who are not. Make sure that there is equality within the business dynamics.
Seek outside expert advice
It is important to have an unbiased and objective point of view guiding and reviewing your business performance and processes. It is highly recommended to make sure that you get this expert advice from an accredited family business coach or adviser.
When it comes to conflicts within small family businesses, resolutions do not come easy because there are three levels of interests at play:
Family issues

Business issues

Ownership issues
Having trouble in one level quickly escalates to another level. That is why it is highly advisable to seek help from a business coach who can understand your family dynamics and help you deal with family feuds, business strategy tug-of-wars and succession problems.
Need help in managing your small business? Think your family business needs a professional business coach? Download our eBook to find out more about business management. You can also contact myCEO to find out how our line of services can add value to your business and help you achieve success and growth.